Yavneh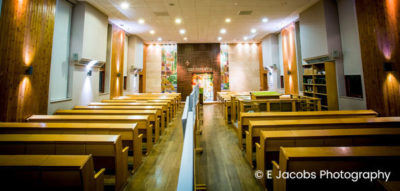 BES@Yavneh (which is held in the shul at Yavneh College on Hillside Avenue) is a vibrant, welcoming and inclusive environment for davening, attended by young and established families living close to Yavneh College, as well as attracting many other people young and old from around Borehamwood and Elstree.
BES Community Rabbi, Rabbi Alex Chapper, is the rabbi responsible for BES@Yavneh, spending the majority of Shabbatot at Yavneh. However, Rabbi Kanterovitz and Rabbi Finn also attend Yavneh on a frequent basis.
In late 2015, a Yavneh Think Tank took place, which produced a document entitled "Our community inspired by Jewish values" – A strategic vision for BES@Yavneh, the BES community in the Southside of Borehamwood.