Mikveh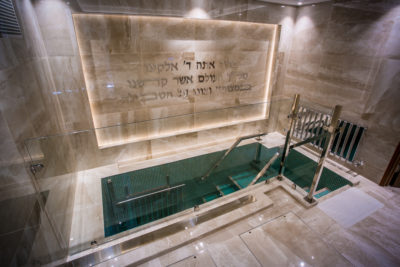 The new Borehamwood and Elstree mikveh is a newly refurbished beautiful modern mikveh, which offers clean and private facilities, click here to read our Mikveh booklet.
It is open in the evenings after sunset, by appointment.
If you would like to use the Mikvah please call 07504 927 066 or 020 83871945 to make an appointment. To use the Mikvah on Friday nights or Yom Tov please call Rebbetzin Chapper on 07850 036 046. Your call will be dealt with in strictest confidence. (Please try to give 48 hours' notice)
If you wish to learn the laws of mikveh on a one-to-one basis, private tuition can be arranged.
Cost
In line with other Mikvaot, the price is now £14 including towels / £12 with own towels.
Friday night and Yom Tov £12.