Borehamwood and Elstree Synagogue launch newly refurbished mikvah with wellbeing event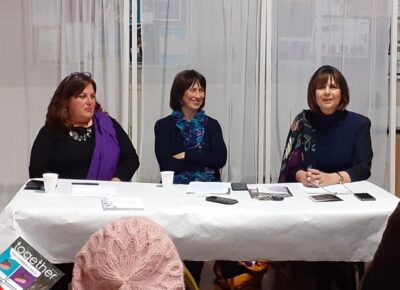 7 November 2019: BES Mikvah committee were delighted to welcome Dr Naomi Mormon Grumet (Founder and Director, the Eden Center) together with Dr Veronique Berman (Scientific Advisor, Chana) and Louise Hager (Chairman, Chai Cancer Care) to address women at an Evening of Wellbeing. 
The focus was on education, empowerment and support with particular emphasis on how mikvah can support women throughout their lives in both happy and difficult times.  Women were encouraged by the positive developments in medicine, mikvah and mental health support and were able to share their experiences with one another.
Refreshments were provided by Rebbetzin Leah Hoch of the Jewish Life Centre.
The evening was held to relaunch and raise awareness of the BES Mikvah following its extensive refurbishment last year.  The BES Mikvah is open to women across the community enabling them to connect to the meaningful and powerful mitzvah in an attractive, modern and inspiring setting.  For further information on this mikvah please visit www.borehamwoodshul.org/jewish-living/mikveh